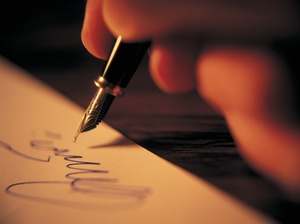 Welcome to the website of the StockClearanceCompany. If you continue to browse and use this website you are agreeing to comply with and be bound by the following terms and conditions of use, which together with our privacy policy govern our relationship with you in relation to this website.
The term ''StockClearanceCompany'' or ''company'' or ''us'' or ''we'' refers to the owners of this website. The term ''you'' refers to the user or viewer of our website.
We reserve the right, at any time, to modify, alter, or update these Terms and Conditions and you agree to be bound by such modifications, alterations, or updates.
StockClearanceCompany is a trading name for Jatoris Ltd, Jatoris Ltd is a U.K company.
The use of this website is subject to the following terms of use:
General Terms
The content and images on the pages of this website are for your general information and use only. They are subject to change without notice.
Neither we nor any third parties provide any warranty or guarantee as to the accuracy, timeliness, performance, completeness or suitability of the information and materials found or offered on this website for any particular purpose. You acknowledge that such information and materials may contain inaccuracies or errors and we expressly exclude liability for any such inaccuracies or errors to the fullest extent permitted by law.
Your use of any information or materials on this website is entirely at your own risk, for which we shall not be liable. It shall be your own responsibility to ensure that any products, services or information available through this website meet your specific requirements.
This website contains material which is owned by or licensed to us. This material includes, but is not limited to, the design, layout, look, appearance and graphics. Reproduction is prohibited other than in accordance with the copyright notice, which forms part of these terms and conditions.
All trademarks reproduced in this website, which are not the property of, or licensed to the operator, are acknowledged on the website.
Unauthorised use of this website may give to a claim for damages and/or be a criminal offence.
From time to time this website may also include links to other websites. These links are provided for your convenience to provide further information. They do not signify that we endorse the website(s). We have no responsibility for the content of the linked website(s).
Your use of this website and any dispute arising out of such use of the website is subject to the laws of England and Wales.
Definitions
In these conditions ''The Company'' means StockClearanceCompany, a trading name of Jatoris Ltd company registration number 05308943 VAT Registration Number 937 5215 13 ''The Customer'' means the person or company making a purchase and/or as addressed on the Company sales documentation.
Conditions
These conditions shall form the basis of the contract between the Company and the Customer, not withstanding anything in the customer's condition of purchase.
VAT
All prices quoted by the company are inclusive of Value Added Tax. Value Added Tax has been included at the rate applicable at the relevant tax point.
Payment
The Customer shall pay in full at the time of order and before taking goods or delivery is made. The Company does not take deposits or permit reservations on goods.
Order Acceptance
Unless otherwise expressly stated in writing, all pricing, price lists and quotations by the company are invitations to treat. The Customer's order is an offer and will become binding upon the company receiving payment by the customer. An order may only be cancelled or varied with the Company's consent; the giving of the Company's consent shall not in any way prejudice the Company's right to recover from the customer compensation for any loss or expense arising from such cancellation or variation.
Passing of Title
The property in goods shall pass to the Customer on payment to the company. The Customer will hold the goods as bailee for the Company until payment has been received in full and therefore in the event that a Cheque, Credit, Debit or Charge Card is not met then the Company may enter the premises of the customer at all reasonable hours and uplift and remove the goods held as bailee for the Company.
Currency
All payment is taken in Pound Sterling. We accept all major credit and debit cards as listed below:
VISA
VISA Delta (Debit)
Mastercard
Switch/Maestro
Solo
Returns and Refunds
We want you to be fully satisfied with any purchase made from StockClearanceCompany. We advise you to ensure all parts are present and correct before arranging for assembly.
Changed Your Mind?
If you wish to return goods because you don't like them or because they don't fit into your house or room we will accept them and give a full refund minus the cost of delivery, a request must be made within 30 days of you receiving the goods. Refunds will be issued within 30 days of receipt of goods and after we have inspected them for damage. You can return them to our warehouse yourself but you will be responsible for ensuring that the goods are properly wrapped and protected.
We are not able to accept returns of flat pack furniture if assembly has been started. If you find that there are any pieces missing or faults with parts please email us quoting your order number and the parts that you require and we will send you replacements.
Damaged or Incomplete?
If you receive goods that are damaged we will either replace them at no extra cost or offer a full refund.
Please keep all original packaging until you have thoroughly checked all furniture. All goods to be returned must be repackaged in their original packing to prevent further damage or damage to other goods during transport. Unpacked goods cannot be collected and refund cannot be given.
If our couriers arrive to collect goods and they are not packaged they will not be able to take them away and you will be charged for the journey.
If you have not kept the original packaging you are responsible for ensuring that any returned goods are securely wrapped in order to prevent any further damage occurring to the goods and to prevent any damage to other goods being delivered.
Please note: We take great care when packing our products to ensure that all furniture and associated items are sent out in the best possible condition.
If packaging damage occurs please sign the delivery note as 'damaged on delivery', and contact us with full details within 24 hours of delivery and we will utilise the investigative process adopted by our couriers.
The refund can only be made after the goods have been returned to our warehouse and been inspected by our team. If there is a problem with your furniture we ask that if possible you email us photographs of the damage to allow us to deal with your query more effectively. Please send photographs to stockclearancecompany@gmail.com
All goods are sold on the basis that the intended purpose of the goods is for domestic useage. All warranties are expressly excluded to the fullest extent allowed by the law where the goods are use for a commercial purpose.
Other Information:
Risk in the goods passes when the customer takes delivery of them. If the goods delivered to the customer are found to be faulty, of non-merchantable quality or short delivered, the Company must be notified within 24 hours of delivery. The Company will replace or repair the goods within a reasonable period of time. If this is not possible, the customer will be offered a refund of the amount already paid. The Customer should contact returns@stockclearancecompany.co.uk.
Sometimes the boxes that our furniture is delivered in will have become dusty or dirty from being stored in warehouses and in transit. If you are having goods delivered to your room of choice, including upstairs, please ensure that carpets are covered to protect them as we cannot accept responsibility for uncovered carpets.
Statutory Rights
The aforementioned Terms And Conditions do not affect the statutory rights of the Customer.
Thank you for buying from
StockClearanceCompany
.